Mr. Stockwell (Band manager and lead guitarist of PLAN-T Music)
---
Joe Letizio Arts and En­ter­tain­ment ed­i­tor 
How's life treating you?
I am doing fine, glad spring is coming to upstate New York. Born a farmer I look forward to spring and summer seasons. 
What are your goals for the future?
My goal or mission for the future is simply to spread music and give listeners an option to the status quo. Many of the songs are about empowering others, encouraging them to be better than they were yesterday. 
Where does your inspiration come from/What's your motto?
Being 63 yrs old I have a lot of life experience to write from. I have worked the trades construction and restaurants throughout my life and have a lot to draw inspiration from
[Vietnam veteran, studied at FMCC and Union College]
How do you respond under pressure?
I welcome challenges to rise up and perform and step up and become more than the person I was, beyond the comfort zone.
What has been your experience with; PLAN-T Band, and presently writing music?
Writing music, I started in 1969 and played covers as a soloist. Dropped out of college to start a family in 84 and put music on the back burner.I continued writing songs, Buried my kids mom in 2009 and picked up my guitar and worked at building a band. 10 years later I have the right musicians for it and we are going to studio for a progressive rock album!
What has the past few months been like for you as a musician?
We had 4 shows set up for March when the virus started and killed our momentum but we kept playing and working new songs. You can stop the venues but never the music!
What does style and entertainment mean to you?
Style is simply being true to yourself Entertainment is not what I aspire to. My intentions are to educate, encourage, enlighten, empower and produce music to be enjoyed.
To follow his music journey, click the links below!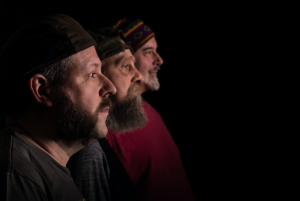 Website: (Click Here) | Facebook: (Click Here)
6 comments