Singer, Songwriter, Ghostwriter (Ms. Harper)
---
Joe Letizio Arts and En­ter­tain­ment ed­i­tor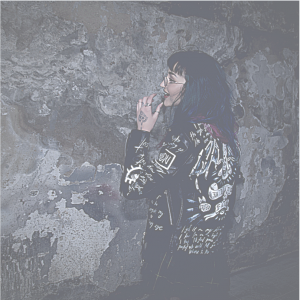 How's life treating you?
Surprisingly well, considering the current state of affairs! As a songwriter, being locked down inside your flat for months on end actually works out in your favour. I have everything I need to work and record from my flat and it's remarkably easier to create when your inner introvert is allowed to come out so much more often than usual. 
What has been your experience with; David Harper Antiques Limited, Magda Danysz Gallery, Bernard Jacobson Gallery, Tiffany Twisted and as a freelancer?
It has been a very interesting few years jumping through different sectors of the creative industry! My dad is an art, antiques and classic car dealer, and also a painter himself, so I started out working with him when I was 19 which is where my love for modern art really took hold. The little town in the North of England where I grew up really wasn't cutting it though and every time I came into London I got increasingly hooked on it so I decided I had to move and luckily found a job working for the Parisian street art dealer Madga Danysz. We had the gallery in Fitzrovia like street art heaven, with the half demolished labyrinth basement turned into a walk-through installation. 
There were Pure Evil canvasses hanging from the ceiling, plus a graffiti tube carriage and one of Shok-1's famous spray paint x-ray pieces. He actually gave me some of the best art documentaries I've seen as well! The place was eventually bought out by property developers sadly, so I went down the road to work at the equally interesting Bernard Jacobson Gallery. Bernard Jacobson started out in the early New York art scene with David Bowie and Andy Warhol so the pieces of art he has are always really special. Spending my days in a gallery covered in Matisse and Joan Miro was certainly a beautiful thing but I was always surprised by how tiny some of Henri Matisse's paintings actually are in the flesh! The transition into music sort of began after this. I was classically trained as a singer from being about 11 to 19 and music was always the love of my life but taking it on as a career was something that just wasn't on the cards for me and I was driven to find a more "financially stable" path. I slowly began to be re-consumed by the idea that music was all I really wanted to do so I started to write again and eventually got back into a studio to record. 
It was then as though I had almost chosen this as my new career move without fully realising! I started to release tracks on Soundcloud and subsequently got booked for my first gig in London. I didn't actually have a live band at this point so I frantically started to share tracks with musicians groups online and astonishingly found my now-guitarist and songwriting partner Adam Davies.  The rest of the band also luckily followed and we went on to play almost every rock venue in London over the next few months and ended the year signed to our previous indie label. Recording our debut EP at Abbey Road Studios' Studio 3 was something that we never expected to do, but it was a life-altering experience. We were only given four weeks to write a five-track EP from scratch and have it fully prepared to be recorded live and also in Dolby's new surround sound technology, Atmos. Just standing in Abbey Road is a fairly overwhelming experience and recording there is a whole other level. 
The emotional intensity was something that the rest of the band didn't fully expect I don't think but I had already prepared myself to cry at least at some point during the week we were there. While recording the last track on our EP 'Overdose' especially, we all felt a really strong emotional response; the energy around us was so dense and we were really zoned in. We are very excited that the whole EP is now about to finally be released as a Dolby Atmos mix on March 27th and we'll be releasing a new single in the coming months as well. I am also working on some ghost-writing projects with artists outside of the Rock genre which is awesome to get me out of my comfort zone and I love taking on new freelance projects, just to get into someone else's creative headspace is so much fun. 
What's your definition of success?
I have always said that I'll know I've been successful when I've given back what the music industry gave to me. Music has been my life-line for as long as I can remember and there are too many artists to mention that have provided me so much solace and that's what I'm constantly working on, to give that back out. Once I've changed people's perceptions or made them feel like they're not alone, that's when I'll feel successful. 
What is your creative process like?
My creative process is quite spiritual actually. I can spend the majority of a day getting into that specific headspace, imagining the feelings and the scene the music could be the soundtrack for and then I'll finish a track in one go. It's all about the energies for me, so once I've shifted that energy into a heightened state of consciousness and I can feel that I am ready to write, I'm good to go.
Who would you like to collaborate with?
Foo Fighters would be my number one collaboration. I admire Dave Grohl so much. The guy recorded that first Foo Fighters' album on his own in his basement and I read that every day he was in Nirvana, he was worried he would be kicked out! The humility mixed with that talent would be an unbelievable collaboration to be part of. 
If you could open a show for any artist who would it be?
Ever since I was a teenager I have wanted to open a show for the band Brand New, as their riffs just really speak to me, but sadly they haven't toured in years. Supporting an old school female-fronted band like Paramore or The Pretty Reckless would also be a real teenage dream. 
What's your go to food?
Always, sushi. If I could live on sushi and banana pancakes, I'd be very happy.
What have you learned in the past few months as an entertainer?
You have got to adapt, and fast. Everything we thought to be normal as musicians like playing live gigs and reaching fans that way has gone and live streaming and sync placements have taken over. The opportunities available for us have changed so dramatically and it can be a real job to discover what the new routes to success are. 
What is the music scene in London England?
The London music scene has really died honestly. So many of the iconic venues have closed or are about to, so the London live scene just got significantly smaller. As gigs are slowly starting to be rebooked, you can see that the competition is so much tougher than it was before. You've got the same amount of artists but way less venues and less money to put into low-revenue gigs, so you have to be at the top of your game to resurface.
What are the unspoken rules of the music industry?
Strike a very careful balance between knowing your worth and becoming delusional and try to think of it like a start-up business. One of the biggest things I also learned pretty early on was do your research, there are a fair few people in this industry with some serious pathological lying skills!
[Their debut EP 'This Is The End' by Tiffany Twisted is available to stream on all platforms]
4 comments