David Noah | The Creator
---
Joe Letizio Arts and En­ter­tain­ment ed­i­tor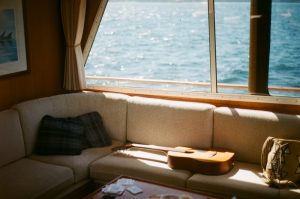 How's life been treating you?
I'm eternally grateful to be here.  It's been a crazy year for everyone.  Like a lot of people I've had to make adjustments to every aspect of my life and cope with the effects of isolation and grieving the loss of loved ones.  I'm happy to still be in the fight.
How do you respond under pressure?
Generally, I've noticed that the creative use of foul language is my "go to" approach.  I'm usually the one creating the pressure.
What are your strengths and weaknesses?
I think I have a gift for storytelling coupled with an inability to focus on one creative discipline at a time.  I tend to run before I learn to crawl.  I'm not sure where that sense of fearlessness comes from.  I think I honestly don't care how foolish I look anymore and that frees me to try everything.
What are your goals for this year?  What drives you?
I hope to release a few more singles this year as I develop a new film project.  I try to keep the bar low when it comes to goals.  I'm not really that goal-oriented.  I'm more about the journey, the agonizing wonderful process! The ultimate goal is to continue serving the creative gift you've been bestowed with snd share it with the world.  The need to reach an audience is what drives me.
What have you learned in the past few months as a filmmaker and songwriter?
Living in isolation and working remotely this past year has really made me appreciate all the advances in technology that connect us and enable us to keep the magic happening.  The world needs content now more than ever.  I think I've learned how to be resilient, how to keep creating and keep expanding my audience.
What led you to become a filmmaker and a songwriter?
No doubt, it's my love for storytelling.  The creative disciplines are all just tools in the arsenal.  It could be a drum solo, a powerful sermon or an operatic aria, if there's a powerful story in there that reveals some aspect of the human condition that touches us all, then I'm interested inhering it and telling it.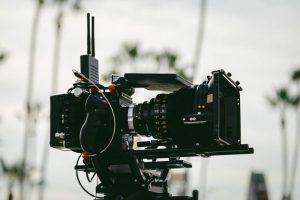 What music platforms fo you feel are most impactful for new artists?
No clue.  I think it has a lot to do with what your goals are.  What does "impact" mean?  If you're looking to get famous, I just don't know.  If you're looking to get paid massive amounts of money, again, I don't know.  That's not my focus.   I make music and film.  Somehow, my audience has always found me.  I make something then keep barking until the next project.
Which music platform do you prefer?
As a user I like Spotify and Apple but that's just because I live in the U.S. at the moment.  I like the social aspect of making playlists and sharing them and finding new music.  As a musician both platforms have paid me fairly for my streams and sales so I have no complaints.  I let the distributor handle all that.  I'm not too familiar with any others though my music is available on all of them.
How do you balance life and work?  Who are your mentors?
I walk the dog twice a day.  That's about it.  I have no balance.  And, I'm not interested in one.  My life is my work.  That's the balance.
When you workout what music genre do you gravitate towards?
EDM.  I especially like Tiesto and Armin van Buren
What is something people do not know about you?
I created an organization called Finca del Encanto and spent years working to eradicate hunger and poverty and promote education in Honduras and Guatemala and Nicaragua.
What was your first music memory?
My grandfather was a self-taught fingerstyle guitarist.  He was actually quite good but what struck me was how shamelessly he would sit in a corner and play some melodic riff with tears streaming down his cheeks as if in a trance without a care who was watching or listening.  I was struck by how the music carried him away and what it did to him.  I wanted to feel that.  To lose myself in that.
2 comments