Ms. Amerson | Mk's Music Management
---
Joe Letizio Arts and En­ter­tain­ment ed­i­tor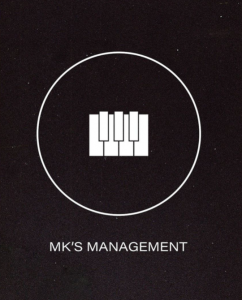 What has your experience been like working as a Recording Artist Manager, and LIFT.?
My experience as a recording artists manager has been a crazy ride! It started out with my passion for music. I wanted to do something in the music industry but had no idea someone at my age could be a manager for artists. I thought it was just older men. But I decided to give it a shot and reach out to this one artist who was small at the time but I was a huge fan of his music! We met in a coffee shop in New York City and he agreed to work with me and from there I have been building my roster of artists of all genres! 
I would say working at LIFT was similar but very different. Working there I was helping veterans get back on their feet, helping them create resumes and teaching them how to manage money. They are both very interactive jobs and I love working with people and helping others reach their goals so that is how both are similar! 
What are your top accomplishments?
I think my top accomplishment is me having the courage to start a company from the ground up. It's something I never thought I would be able to do. I had no idea that MK's Management would work for me. It was just an idea I had one night studying for finals. Now I can say today that I am happy where I am and proud of myself for everything I have accomplished with building my business!
What led to you choosing The University of Alabama?
I did not start out at Alabama originally, I did two years at Ole Miss and was just not happy there. But one day I decided to randomly take a road trip to Tuscaloosa and fell in love with the campus. I loved their business school as well! I ended up applying and transferring for my junior year and graduated in May of 2018.
What are your hobbies?
My hobbies would definitely be spending time with my family and playing with my little cousins! I love being around family. Also, listening to music and being outdoors! 
Do you have any mentors, if so, who are they mentors?
I do have some mentors that I look up to! I think my biggest inspiration is Chris Zarou and Scooter Braun. I love how they created a business from the ground up and created something amazing. 
I love everything that TeamVisionary is about and want to be just like them one day! I think that Scooter Braun is just an absolute legend in the business and would be super cool to get to his level one day. As far as personal mentors, I have met some really cool people in the industry that I always go to for advice on situations. One being a guy named Erick Bellitto. He has helped me through the ends and outs of the music industry and is always willing to answer any questions I may have and guide me through things.
What does style/entertainment mean to you?
For me when I think of style, fashion is not the first thing that comes to my mind. Style of music does. I find myself saying "oh I really like your style of music." Meaning I like your sound, your lyrics and the overall vibe of the song! First thing that comes to my head when I hear entertainment is an artist performing live at Madison Square Garden or any place for that matter. They are entertaining a crowd of thousands through music. 
What is your favorite music genre?
My favorite music genre is definitely pop and alternative pop. I really like Lauv, Julia Michaels and Fletcher!
What organization has helped you most during your time at The University of Alabama such as Alpha Delta Pi and FATE?
I would say FATE helped me the most connect with people and make friends at the University of Alabama. I was an ADPI at Ole Miss and did not connect with it as much as I would have liked.
0 comments