Ms. Chociej | Artist Manager at Autumn Helene Music
---
Joe Letizio Arts and En­ter­tain­ment ed­i­tor 
What are your goals and aspirations for the future?
I have many, just as I have many roles. I work full-time providing terminal support and education in my role as a hospice clinical social worker. I have also been running my own private practice counseling business for the past seven years, mainly to support the LGBTQ community. And, for the past two years, I have been acting as artist manager for Autumn Helene Music.
Where does your inspiration come from/What's your motto?
Humanity first. You have to be true to yourself and learn who you are and what you represent. Then, make sure everything you do is in alignment with that message and those values. Take the time to be kind, and don't give time to people who are envious or want to drag you down.
How do you respond under pressure?
I'm trained as a crisis worker, so I'm kind of naturally wired as a problem solver.
What are your strengths and weaknesses?
In regards to my strengths, I straddle two worlds – business (MBA) and clinical (MSW). I began my career as an advertising agency copywriter, moved into account services, then managed national marketing teams for Fortune 100 companies prior to changing careers. I think that experience has allowed me to have a realistic frame of reference and a commitment to bring my full self to the work that I do. I am resourceful and relationship-based, traits that help me in all aspects of my work.
In regards to weaknesses, I am not able to freeze time. I need more time in the day to fulfill all of my roles to my standards and expectations. Seriously though, my areas for growth are many. I'm impatient and very hard on myself. In my newest role of artist manager, my most significant weakness is that the music industry is new to me. I'm learning as I go, but I am passionate and committed to helping the artist I represent, Autumn Helene, to succeed.
Do you think The University of Washington helped project you to where you are today?
Absolutely. I attended University of Washington – Tacoma for my Master in Social Work degree. My education, training, and the relationships I made, all provided a strong foundation for me to be successful in clinical settings. One of the greatest lessons I learned applies to all careers. That is, you find out what your client's goals are and work hard to motivate them and provide them the tools they need to succeed. Work as hard for them as they are working for themselves. Your goals for them may not be their goals for themselves. Communicate and set realistic expectations, goals and plans.
What was the atmosphere at your institute?
I attended the Tacoma branch of University of Washington, which is a much smaller, intimate setting than the Seattle campus. I loved this about the branch I attended. You start and end with a cohort of students throughout the three year program. Your instructors get to know you very well and challenge you in all the right ways. While my instructors were challenging, they were fair, communicated expectations well, and genuinely cared about all of us as human beings as well as students and professionals.
What are the most important platforms for entertainers?
I'm assuming you are referring to streaming channels? It all depends on who your audience is – and what you want action you want people to take as a result of your content. It is essential to build organic, authentic engagement, as well as number of followers. Many venues won't book you unless you have high numbers of local followers.
They want to know you can sell tickets. So if all of your followers are in other countries, that's great for touring, but not for booking a local gig. The platforms I have been working on for Autumn Helene Music are primarily Instagram, Facebook, YouTube and Twitter. I watch a lot of online training to learn what each platform needs in order to build loyalty and a fan base. I will be working on building followers on TikTok and Twitch next. In addition, for performers who haven't been able to perform live gigs due to COVID-19, it is essential to learn how to do livestreams on all platforms already mentioned, and request tips and merch sales.
What does style and entertainment mean to you?
I associate the word style with brand – what do people remember about you and is that what you want people to remember about you? What emotions, values, colors, images do people think of when they think of your brand? And, are you consistently portraying your brand in everything you do?
In regards to entertainment, entertainment is often synonymous to me with the music industry. In today's world, you must have a good understanding of the music industry and the music business and how it works in order to succeed. High numbers of social media followers and music streams are not enough for you to be successful as an artist, and neither of them will pay your bills.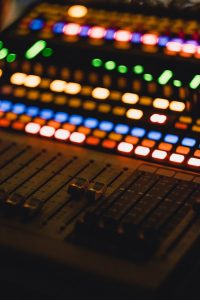 What are your plans for the future as the music manager for Autumn Helene?
My goals this year as her artist manager include; continuing to build her fan base on all social media platforms, and support her in reinforcing her brand, which includes partnering with worthy causes for benefit concert performances.
In addition to this vet out artists that request collaborations with her to find a good fit with her style, her brand, and expand awareness of her in multiple genres. For instance, she recently collaborated with a country rap artist, cowrote the song and the song featured her vocals. The artist she collaborated with understood the parameters and agreed to make the lyrics family friendly.
Going off of this, I will continue to help her to discover who she is and wants to be as an artist in the future, thus by giving her the tools and coaching needed to improve as a songwriter, musician and music producer. In doing so, this will then help increase awareness of her as an artist and of her music!
[While it is important to provide opportunities, it is also important to support her emotionally and turn away opportunities if they are not a good match, or if she is not ready either musically or emotionally]
4 comments