Chè Sarai | The Gospel Artist
---
Joe Letizio Arts and En­ter­tain­ment ed­i­tor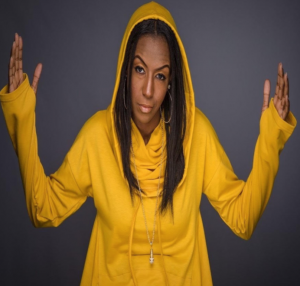 How's your day going? 
All is well. Just a regular day. Working my 9-5 hanging with my son. 
What are your plans for the future? 
As an artist, to increase consistency in releasing music and collab with some of my favorites in the industry. 
What type of platforms do you use to reach new and current fans? 
I personally prefer FB ads when releasing new content. I love how efficient the algorithm is once you find the sweet spot!
How do you respond under pressure? 
The first thing I do is make sure I'm being true to myself and the walk God has me on. Pressure can make people act out of character or out of line with the direction God has them moving in. I'm cautious of this trap and when situations make you feel like you have to make rapid decisions. 9 times out of 10 that's not the case.
When it comes to writers block do you take the same route? 
Unless I'm working on an assignment and have to have a verse completed by a certain time I don't rush to put a song together. I can be stuck trying to find the perfect one line for a week, then after that the rest of the verse will flow within 10 minutes and I'll be done! I prefer to let the song develop in it's own timing. 
What was your first memory in terms of hip hop? 
Probably watching Bad Boy's flashy music videos *laughing*
When it comes to the lyrics, where do the ideas come from? 
I really try and stick to the main idea of the song as much as possible. So my lyrical database for the song I'm working on will be based in the various facets of the topic I'm writing about. 
What are your hobbies? 
Besides music, definitely working out and reading.
How did you connect with Daniel Epps? 
At that time we were attending the same church. I had written the song My Jesus and I knew his voice would go perfect with what I was looking for so I hit him up, and he agreed. 
Where does your inspiration come from? 
I think my inspiration has always come from real life events. Whether I experienced them myself or vicariously through someone else. I like to rap about real issues people may be dealing with and provide encouragement. 
What has been your favorite performance so far as an indie artist? 
My favorite performance is probably the first performance I did as part of the Extreme Tour summer 2020. We were in Sioux Falls, South Dakota, my first time there and my first time ever on a tour and it was such a good time!
What have you learned during these past few months as an entertainer?
During these past few months or this past year I think I really learned the need to be flexible. I had a plan for releasing the rest of the songs from the My Jesus EP but I didn't feel it was right as the year progressed and had to switch up my focus.
To follow this individual's journey click the links below!
SoundCloud: (Click Here) | YouTube: (Click Here)
Facebook: (Click Here) | Instagram: (Click Here) | Twitter: (Click Here)
0 comments