Don't be so hard on yourself
---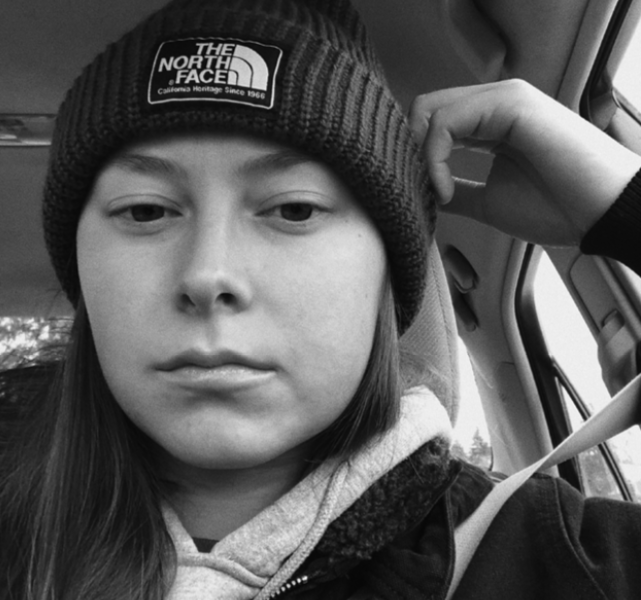 Kate French, Staff Writer
As a senior, I know I am not alone as I experience the looming threat of the uncertainty of post-graduation life. I began my freshman year at Assumption as a Biology major with only a vague idea of what I hoped to accomplish in life. When somebody would ask me about my career goals, I would reply– with a decent amount of doubt and indifference– that I might want to pursue Neuroscience research. The idea of spending my days in a lab never quite resonated with me though, and I was not particularly excited about this version of my future.
Sometime in the midst of my sophomore year, the idea of becoming a healthcare professional had blossomed in my mind. I guess the idea of going into the medical field had always intrigued me, but I had never really taken the idea seriously. It was only a fantasy, eternally out of reach. However, during this period in my life I became close to somebody suffering from a terminal illness. I soon realized that I could never be satisfied with my future unless I felt like I was contributing something meaningful to the world. As a result, I began to gravitate towards a career in healthcare. The notion that I could make a tangible difference in the lives of those who are suffering instilled in me a drive to succeed, a motivation to push myself toward a future that I had never considered realistic. After much research, I decided that I would focus my efforts on becoming a Physician Assistant.
At the conclusion of four fleeting yet rigorous years of college, I felt secure in the future that I had prepared for myself. I had completed my PA school application, successfully interviewed at my number one school, and had a job in place for the seven months before my PA program would begin. The nervousness I felt regarding whether or not I would be granted acceptance into my top school was offset by the support I received from my friends, family and academic mentors. I was, and still am, forever grateful for their unwavering faith in me.
Despite this, it would take me almost twelve hours to open an email I received with the subject: "Your admission decision status has been updated." I willed myself to believe every encouraging word that I had been told, every compliment and assurance that led me to believe I had no reason to doubt myself. Even so, the thought that this email held what I viewed as concrete proof of my status as either a success or a failure weighed heavily on me. I avoided reading that email until my curiosity outweighed my apprehension. So, as my heart seemed to cease beating for a moment, I opened the email, anxiously skimmed its contents, and settled on one, defining word: "waitlist."
I wish I could have written about the joy I felt upon being accepted, or the relief I felt knowing I had not labored over my application in vain. Instead, I must acknowledge that arguably my greatest fear, my fear of failure, is something that I now have to confront. As equally embarrassing and empowering as it is to admit, I am announcing to everyone who reads this that I have failed. Surely, I am not the only student experiencing a disappointment like this right now, whether it be a grad school denial, a bad score on the GRE or an interview that did not go as well as you had hoped. So I am saying this as much to you as I am to myself: failing does not make you a failure. It is succumbing to the setbacks, letting yourself fall victim to criticism and willfully surrendering hope that make us unsuccessful. I have been unkind to myself since I got waitlisted, but I hope to take my own advice, just this once. Although sometimes I think it might be easier to change my path in life, to choose a career that won't throw my failures in my face, I remember that such setbacks can only make us more resilient. So I will do the only thing I know how to do, and I implore any of you struggling with a similar rejection to do the same: keep trying. Don't be so hard on yourself.
4 comments