Dancing my way through life
---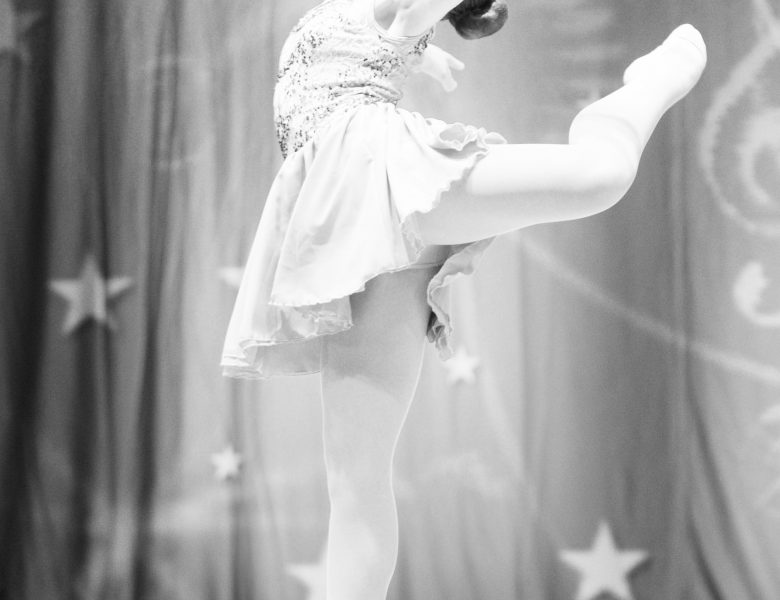 Alicia Burrows
Staff Writer
My mom always tells me that I learned how to dance before I could even walk. While, obviously, I know that this is not true, I understand what her point is. I started taking creative dance classes when I was four and I fell in love. I remember getting picked up from school and sitting in the back seat of the car trying to get my tights and leotard on while my mom drove me to Miss Jennifer's Dance Studio. It was here that I first discovered my love for dance.
Similar to the other kids at my school, I did other sports and activities, like soccer and Girl Scouts, but there was always something different about dance. Dance was fun, exciting and energetic and it made me feel like I could be anyone or anything. As I got older, I started to get more serious about dance and started trying more styles than just creative movement. I graduated from the comfort of Miss Jennifer's and moved on to Acton School of Ballet, where the serious ballerinas go.
At ASB I took a ballet class, and it was completely different from the creative dance I was used to. While I certainly learned a lot and improved my technique tremendously, there was something about ASB that did not feel as much like home as Miss Jennifer's did. After I finished out my year at ASB, my mom and I decided we would look for a different dance school. My mom started asking around and we found out that our neighbor had recently opened a studio called On Your Toes. Soon enough, OYT became my home.
As I got older, dance only became more and more important to me. As much as OYT became a part of my identity, I became a part of the studio. I taught and assisted dance classes for preschoolers, I was one of the first members of our newly started competition team and I made many friendships there that grew and blossomed outside of our dance classes as well. With the stresses of high school quickly approaching, dance became my safe place, my relief and my comfort zone.
At the studio I was loved, admired and accepted: graces that I did not receive at school. I pushed myself to be a better dancer, practicing in empty rooms at the studio in my free time and stretching every night after class. The physical exhaustion from 12 hours of dance classes a week hit me hard, but I pushed through, enduring many pulled muscles, bruises and terrible foot cramps.
There started to become days where I wanted to quit, where it was too much pressure and too many expectations. But I never stopped pushing myself and never stopped working my hardest. It all paid off when we placed first in our category at my first ever dance competition. The joy and pride I felt was overwhelming and I felt reassured that committing myself to dance was the best choice I ever made.
Now, a junior in college, I find it sad to say that I have not taken a dance class in three years. I cannot do a split like I once could and my triple pirouettes have turned into doubles. However, my love for dance is unceasing. Dance is still and will always be my safe place, my emotional outlet. When I am feeling down, I bring my speaker down to my basement, put on one of my favorite songs and let the music move me.
I wish I still had the time to take 12 hours of dance classes a week, but the demands of life have gotten in the way. However, I am still, and will always be a dancer. I will never stop practicing my arabesques in the bathroom mirror, and I will most certainly never stop spinning through the aisles of the grocery store.
1 comment