Who is Aeneas Sparks-Webb?
---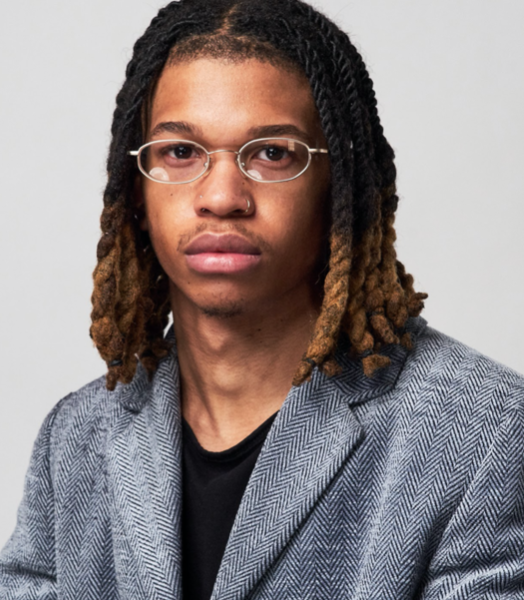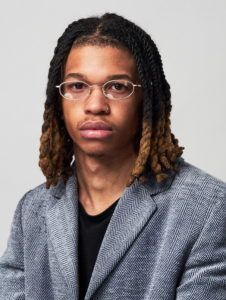 What was life like growing up?
I was the youngest of 5 children, growing up I had little exposure to actual musicians, my parents were average working class Americans. My mother was a substitute teacher for special needs children and my father delivered packages for FedEx. 
Did you grow up in a house that was filled with music?
My family had a strong appreciation of music,in my household my mother would play everything from Steely Dan to A tribe Called Quest. At the age of 7 my enthusiasm for music overwhelmed me and I knew I needed to play an instrument. Remembering back on the time I spent in my adolescent years, I was entranced by the sounds of the late 70's and 80s. A particular artist that I must give credit to for exposing me to timeless music was Rick James. Jame's classic record 'Give It to Me Baby' made me reevaluate my life at a young age. 
What was the first instrument that you ever played?
After listening to 'Give It to Me Baby' I went to my parents and begged them to get me a saxophone. Once they figured out my desire to play was not just a phase, they went ahead and tried to get me a saxophone. Come to find out the local Guitar Center did not sell saxophones, so my father brought a drumset home. This journey of music that took hold of me at 7 years old has not let go. 
Where did your love for Jazz come from?
At the age of 15 I moved to Jersey City, New Jersey and attended a poorly funded and neglected high school named Henry Synder. Here is where I fell in love with jazz music and began studying jazz on weekends in Newark. During high school I was fortunate enough to play jazz throughout the New Jersey area, and got to perform with world renowned tap dancer, Savion Glover. After high school I knew music was a part of my life I had to continue and explore. 
What was your college experience like?
I currently am a senior studying jazz instrumental performance and entertainment business. Though my life is hectic right now, as the pandemic took a critical hit to my ability to make a living as a musician. However throughout these difficult times I have been able to hone in on my creative process. 
What problem are you currently facing due to COVID?
A problem I am facing is marketing and presenting my artistry to the world. I know I am more than capable of becoming my own artist and releasing my own music. My use of web analytics and publishing is somewhat limited. I have studied the use of web analytics in the social media space and have studied how streaming services utilizes them. I need to use them more effectively to benefit my personal reach.
What was your break into the music industry like?
My break into the music industry has been slow, but I am remaining on my path and staying diligent. Currently I am seeking music industry internships and job opportunities. 
What is your definition of success?
My definition of success is turning my passion for music into a sustainable career. What that looks like is residual income, royalties and income from performances. Once these parts fall into place, then I will begin having the success talk with myself.
What is your creative process like?
My creative process starts and ends with inspiration. I get inspiration from things around me, the weather, art, photography or what have you. For example if I am doing music production I try to keep everything as genuine as possible. I usually try to stick with an idea until it feels used up.
Is there anything you learned during these past few months?
Throughout this pandemic I have learned to always bet on myself. At the end of the day nothing is guaranteed and life will change no matter what. Since lockdown I have tried to use this time to really work on my craft, which is drumming and trying to create my own music. I have not released any personal music yet, however I am striving to seamlessly blend jazz, hip hop and electronic music. I want to push the boundaries for instrumental and improvisational music.
What is your go to food?
My go to food is mexican food without question.
What would be your dream collaboration?
My dream collaboration would be with Kid Cudi and Kanye West. 
What are your mentors?
A few mentors of mine would be Savion Glover, drummer Lenny White and drummer John Hadfield. 
What are your plans for the future?
My plans for the future are to get vaccinated so that I can get back to playing live music, get my degree so that I can figure out what the next chapter of my life looks like.
6 comments