Why America should tune in to "This American Life"
---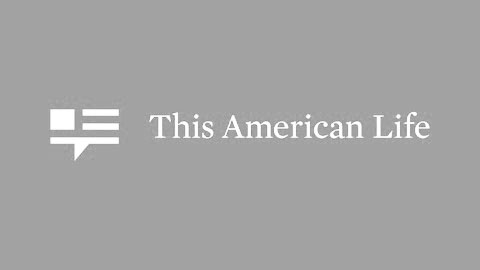 Sarah Ardolino, Staff Writer
Bored of listening to the same songs over and over again? Need a study break from school work to clear your mind? Tired of listening to long radio ads in the car? Try turning on This American Life, an award winning radio program heard by millions weekly.
This American Life is a public radio program/podcast broadcasted once a week. Produced in collaboration with WBEZ Chicago and delivered to radio stations by Public Radio Exchange (PRX), This American Life has been reaching people all over the nation since 1995. Today, the public radio program is available as a podcast for download and can always be found on the iTunes Top Charts. Due to its popularity, This American Life can also be heard internationally in countries like Ireland, Germany and all across Canada and Australia.
Host Ira Glass explores a different topic every week relating to anything imaginable. Each podcast includes multiple stories that fit the theme of the week. These true stories from real people can be heart-warming, laugh-out-loud funny or even jaw dropping. One week, This American Life could divulge into a light topic, such as putting a band together from musicians' classified ads. Another week, the radio show/podcast can bring issues of women's rights or immigration to the table.
Glass describes the podcast as, "Mostly we do journalism, but an entertaining kind of journalism that's built around plot. In other words, stories. Our favorite sorts of stories have compelling people at the center of them… surprising plot twists and interesting ideas. Like little movies for radio."
Since first airing 23 years ago, This American Life has an archive of over 600 episodes on their website, which can be a little overwhelming at first glance. However, Glass and his staff have made easy, digestible playlists of their favorite and recommended podcasts. You can also dive in head first and start listening to the newest podcast available, as each episode is separate from one another. If you don't like the theme of the week, skip it. There are so many other episodes online that keep you entertained for hours.
This American Life is a beloved podcast by millions because it allows its audience to hear stories from people that they would never hear from in their daily life. It shows listeners different perspectives in an interesting format that could make anyone stop and think. The show sparks many conversations and allows for discussions on the theme of the week. Storytelling has been an age old tradition since the 'cavemen days' and This American Life keeps that tradition alive.
4 comments