SGA Updates
---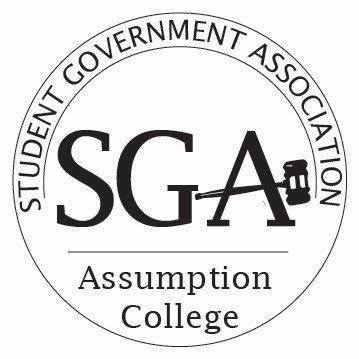 Kelsey McQuillan, Staff Writer
With the month of January flying by, I would like to take some time to recap a couple of great SGA accomplishments while also providing some things to look forward to in February. 
If you ever need an excuse to get off campus and grab a bite to eat, the class of 2022 has you covered. This past month, the sophomore class had a Chipotle fundraiser which brought many students together to enjoy some great food. The sophomore class loves having off-campus food fundraisers because the turnout is always successful. Not only do a lot of people show up for the food, but they show up in hopes of supporting their class as a whole.
Following their Chipotle fundraiser, the sophomore class also had their "Protect the Pack" t-shirt fundraiser. The one hundred shirts sold rapidly within a few hours which was another great achievement for the sophomore class. 
In regard to the senior class, senior week payments have recently been made. Make sure to keep an eye out for the finalized schedule!
John LeDoux, the Vice President for Student Affairs, has been working with Campus Police and Counseling Services to create 24/7 resources more available for students. ID stickers labeled with the numbers for Public Safety, Pathways for Change, and a Suicide Hotline are now available in the SGA office. We hope to have these resources printed onto new IDs as we transition to a University.
Looking to give a friend or your significant other a treat for Valentines Day? Come by the table by Dunkin on February 11th, 12th and 13th for the class of 2022 Sweets for a Sweetie fundraiser. There will be bags of chocolate and fruity candies that you can send to your sweetie for $1.00. Want it to be completely anonymous? Pay $2.00 and the person will never find out who sent them a treat. This is an affordable way to show someone you're thinking about them this Valentines Day!
Going into college, many first years want to see what their dorm room will look like so they can start visualizing their own personalized set up. Even sophomores and juniors want to be able to see dorm rooms around campus so that they can figure out their living situations and choose the right dorm for them. Instead of wishing you knew someone in every dorm to plan your future room, virtual room tours will soon be posted on Assumption's website. Junior, Garrett Cardoza, has been meeting with Mike Guilfoyle, the Director of Communications, to start up these 360 degree virtual room tours. If you are interested in having your room featured as a virtual room tour, or have any questions, comments, or concerns about this new initiative, do not hesitate to reach out to Garrett Cardoza. Having images or virtual dorm tours has been requested in the past, and Garrett is taking initiative to finally make this happen. Way to go Garrett! 
If you're ever looking to get more insight about what SGA is doing, feel free to come to our Senate meetings which are held on Sunday nights at 8:20p.m. in Hagan Hall. These meetings are open for all students to listen to what members of SGA have to say. During the month of February, we will be having various guest speakers attend our meetings, including Kelly Stairs from the CDIC and Deacon Paul Cavino. If you cannot attend, the meeting minutes are posted on the Portal every week. If you ever have a question or concern about something going on around campus, or even feedback on an event that we promoted, please know that you can reach out to us. We want to ensure that campus life is enjoyable, but we are also always looking to improve things and create new initiatives to make life here even better.
3 comments