JEM Music | Turkish singer & songwriter
---
Joe Letizio Arts and En­ter­tain­ment ed­i­tor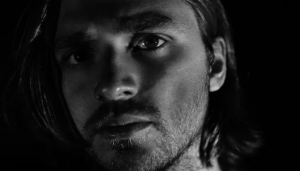 How's life treating you?
Life's been pretty good lately. Quite relaxed and distant from all the things going around the globe. I've spent a fair amount of alone time focusing on writing and finding new methods to express how I feel and combine it with my old ways to create this sense of nostalgia for myself.
One of the pandemic's rare positive aspects was that it was actually resourceful for some artists like me to step back from everything and just appreciate and enjoy the sense of being in tuned within oneself!
What is life currently like in London, England?
I'm actually in Turkey right now. But I'll probably be back in London by the time this interview is published. Anyway, we just finished recording my debut ep. I've been quarantining with my team in a beach town located in Turkey, and it was a total excitement to record in somewhere that has a special place in my heart.
It was great just to chill cause the sun barely stops shining here at the coast. This is the town that I grew up in, and this is where I started manifesting my dreams of being a musician. I wanted this experience to be memorable; that's why I've decided to record the ep in here than in a fancy studio. We just used our living room to record, and it worked out just perfectly!
What are your goals and aspirations for the future?
I want to explore my creativity's depths, make life more profound and more meaningful each day, and just be relatable to people, sing and write from the heart and the soul, and, of course, be the best musician and singer-songwriter; that I could ever be!
Where does your inspiration come from/What's your motto?
My inspiration comes from the circle of life. And my motto is to live life like there's no tomorrow and enjoy every pain and sorrow while you still can. We will all die someday, so what stops you from living the life you want to live?
How do you respond under pressure?
I suffer from anxiety daily in my life, but whenever I come face to face with the pressure, I tend to be very cold-blooded. Over time, I've developed the performer's instinct when I had to switch off my problems so I could only focus on the music. So, whenever I find myself in a sticky situation, I feel like this performer instinct helps me focus on problem-solving rather than stressing over.
What are your strengths and weaknesses?
This is a very interesting question because you never think about your strengths and weaknesses unless someone asks you. However, I have a weird feeling that a lot of my strengths can also be seen as a weakness by some people. So, I'm very sensitive, I'm an empath, and I'm very compassionate with the people I care about. Sometimes, some ignorant people take your kindness for weakness, but that can't stop you from being the kind and warm-hearted person you are, right? When it comes to my actual weaknesses, I'm extremely shy in social situations, and sometimes I get over- sentimental.
What has the past few months been like for you as a musician?
The past couple of months, it was beautiful! It feels like I've been working and writing forever, but finally, I can hold my music with my hands and listen to them with my speakers. The whole experience of recording and finishing a body of music hits you different; everything still feels very crazy!
What has been your experience working with BIMM Institute?
Bimm has been a reliable community for me to experiment, learn and find myself as a musician alongside other musicians who are going through the exact process. I loved my time there. It's almost my time to graduate, and I will miss everyone so, so much.
When it comes to songwriting, what aspects do you dive into first?
I don't think there are any rules or aspects when it comes to songwriting. It's a very personal, a very individual experience, and it changes with each song. However, my general approach is that I let the songs be. I give them time and space, so they develop freely.
From 2013 to now, what have you learned regarding being an artist?
Being an artist isn't something you develop overnight. Instead, I believe that it's something you were born with. I always felt I was different. I didn't fit anywhere. And to be fair, I never bothered to be a perfect fit for anyone or anything. Over the course, music happened to be a lens for me to share my alienation.
What do style and entertainment mean to you?
I'm a very visual person, so style and image play a notable role within that perspective. But it's more to do with the expression rather than a tool for entertainment.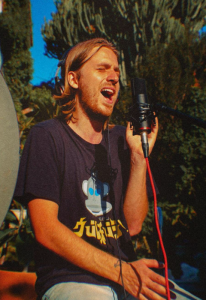 To follow this individuals journey click the links below:
Instagram: (Click Here) | YouTube: (Click Here)
0 comments